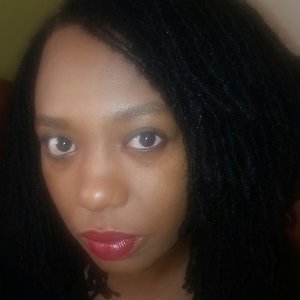 I'm passionate about working with people on how best to connect with others
I am a member of the BACP (British Association of Counsellors and Psychotherapists)and hold a Post Graduate Diploma in Therapuetic Counselling & Psychotherapy. I have also worked with Relate.

I currently work with couples and individuals who are struggling with their relationships due to communication issues, after an affair or where they feel they or longer connect or feel close.

I have work with users of both illicit and prescription drugs as well as alcohol in Inner London for over 15 years. I have also worked together with families and partners of the substance users to give them a better understanding of addiction, what they can do to assist the user through to recovery and help themselves find coping strategies.

I have worked within domestic violence services for a number of years, working with both men and women who have struggled in difficult relationships. I have assisted those who have left violent relationships, coping with anxiety and fear as well as keeping themselves safe during and after a traumatic time. I have also worked with adults and children survivors of abuse with coming to terms with past issues and trying to find closure and or resolution.

I have worked in services for young people, counselling them in negotiating adulthood in an increasingly difficult period of time.

I have worked with people who are experiencing stress, depression and anxiety whether it is through relationships, childhood trauma, bereavement, sexuality or diversity issues.


I have a Post Graduate Diploma in Theraputic Counselling (Integrative)
CPCAB Couples Counselling Level 5
Level 2 & 3 Person Centred Counselling,
BSc Sociology & Politics, Mindfulness,
Certificate in Personality Disorder,
Certificate in Lifespan Integration,
Certificate in Cognitive Behavioural Therapy, Motivation Interviewing,
Working with Offending behaviour,
Working with Crack Users,
Working with Heroin users,
Working with Survivors of Domestic Violence, MARAC (Multi Agency Risk Assessment Conferences),
Safeguarding and Child Protection.

Areas of Specialism
I specialise in addiction, Relationship issues, trauma, people who have experienced domestic violence, young people, anxiety and depression.

Personal Approach
I am Integrative in my approach (but use the Systemic approach often when working with couples), therefore I try to use the therapy model that suits you. I would always discuss with you the type of approach we could use before we agree to use it.